Home security system insurance discount in Stockton and other ways to reduce expenses with a modern smart home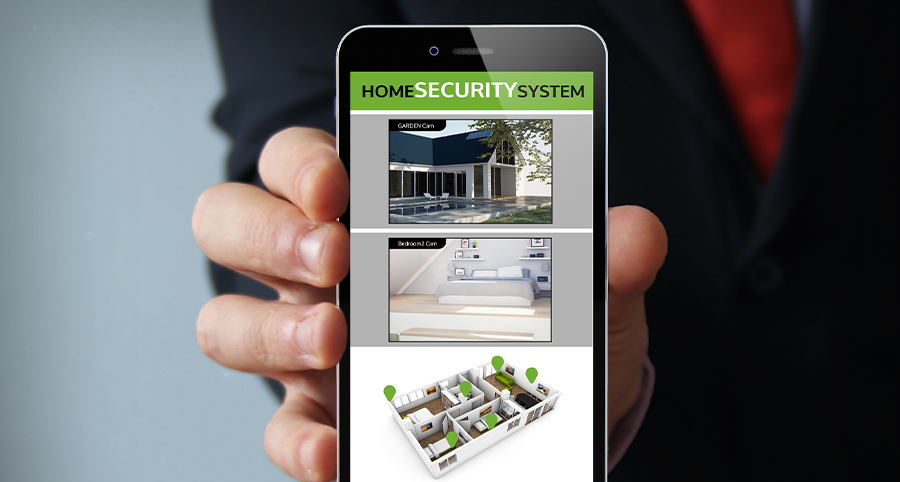 Home security systems continue to be a worthwhile option to bolster your home's defense. They shield you from danger with innovative tech like video cameras, smart locking systems, and alerts. With the right set up, you also get the advantages of a monitoring team that instantly takes action as soon as an alarm is triggered.
However, your smart home alarm system could give you a more tangible monetary benefit. To start, you may reduce spending on energy bills via automated systems. And it just so happens that fully integrated systems like those provided by Vivint might get you a home insurance discount.
Monitored home security installations are great for insurance discounts in Stockton
The fact of the matter is you may be able to get an insurance discount on your home security system in Stockton. The extent of your discount could vary greatly and is heavily influenced by two important variables - your insurer and the type of equipment you install. While a minimal, straightforward alarm with two or three window or door sensors might equate to a minor reduction of your premium, there could be an opportunity to elevate your discount even more.
When you integrate devices such as video cameras, monitored carbon monoxide detectors, and smart locking systems, you could get more of a financial benefit from your insurer. If you would like a more substantial discount, you are well advised to add round-the-clock monitoring. If you add monitoring, you're telling the insurer that someone is constantly looking after your property and ready to deal with any type of emergency, no matter if you're at home or away. To find out your eligibility and how much you can save, touch base with your policy's representative.
Home automation in Stockton offers additional savings
Home automation is another effective way to save money with your security system. Consider the benefit of utilizing a smart thermostat that discerns your normal routine and alters settings correspondingly. When you leave for the day, your thermostat is able to change the temperature on its own to help you conserve energy. Your smart lights can operate in a corresponding fashion and activate as you enter an area or turn off if you depart. In the long run, the savings on your energy bills could be sizable.
Comprehensive smart homes by Vivint are simple to implement and can be set up during the initial installation or finished at a later time via your central command hub or cell phone app. It doesn't take long to initiate a responsive, full-featured system.
Forget to shut off your lighting? You can now get access from any location
An additional way to reduce energy expenses is by accessing your system remotely. Even though your smart home can make adjustments automatically, you may also simply control implements from your smartphone. If you neglect to dim your lighting or adjust the thermostat prior to exiting, don't fret. All you need to do is pull up the Vivint app on your cell phone and make the needed updates. You may even activate or deactivate your system remotely. Wish to change how your home's elements work together? You may do that from your smartphone as well.
Customize your own automated system in Stockton and let the savings begin
Interested in reducing expenses with a home security system insurance discount in Stockton? Speak with a Vivint expert today to design a monitored smart home that will decrease insurance premiums while elevating your home's protection and convenience. Dial (209) 379-0036 or fill out the form to start.
Communities Served Around Stockton By Smart Security Specialists Your Local Vivint Authorized Dealer